Canadian & International Play Therapy Week
February 5 - 11, 2023
Play Therapy is growing across the world and more clinicians are using the therapeutic powers of play in their schools, agencies, practices, and communities.
This year, CAPT has joined the International Consortium of Play Therapy Associations (IC-PTA) to help promote and celebrate Play Therapy across Canada with our very first International Play Therapy Week!
CAPT's awareness efforts for Play Therapy Week will focus on:
Play Therapy education
Strengthening our community of aspiring and credentialed Play Therapists
Sharing the importance of the therapeutic powers of play
Promoting the quality of Play Therapy as a profession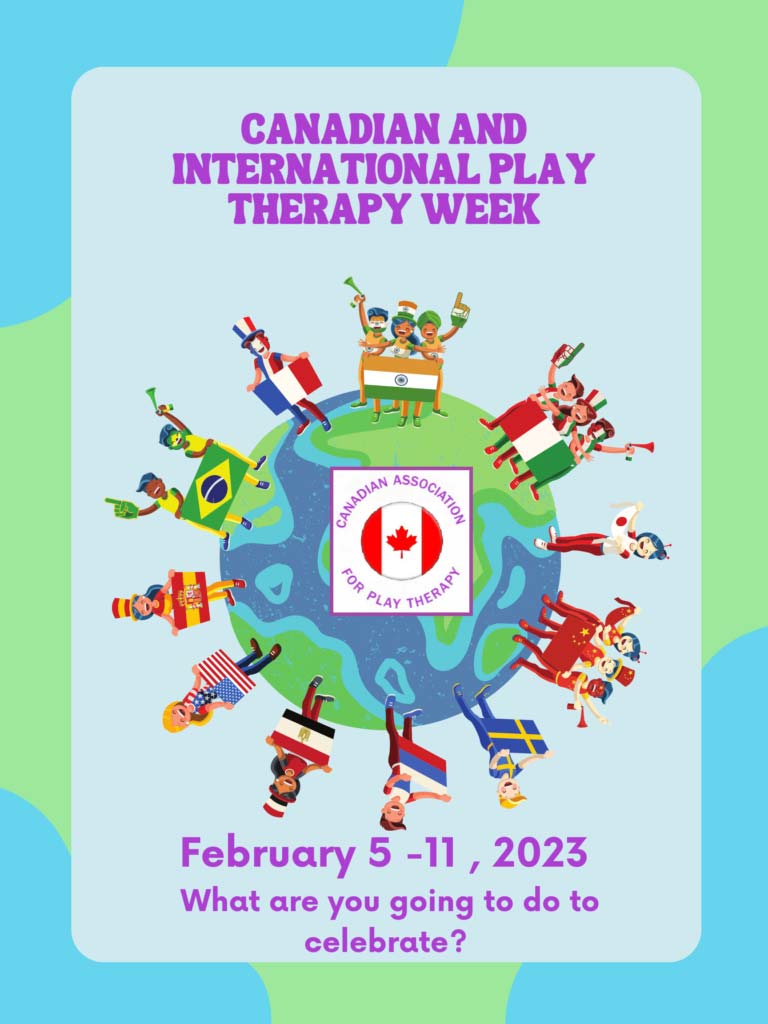 Ways to celebrate International Play Therapy Week in Canada
From Feb 5-11th, CAPT will be joining forces with other Play Therapy Associations from around the world.